Shows how using down and feather bedding can help with issues that impact restful, rejuvenating sleep.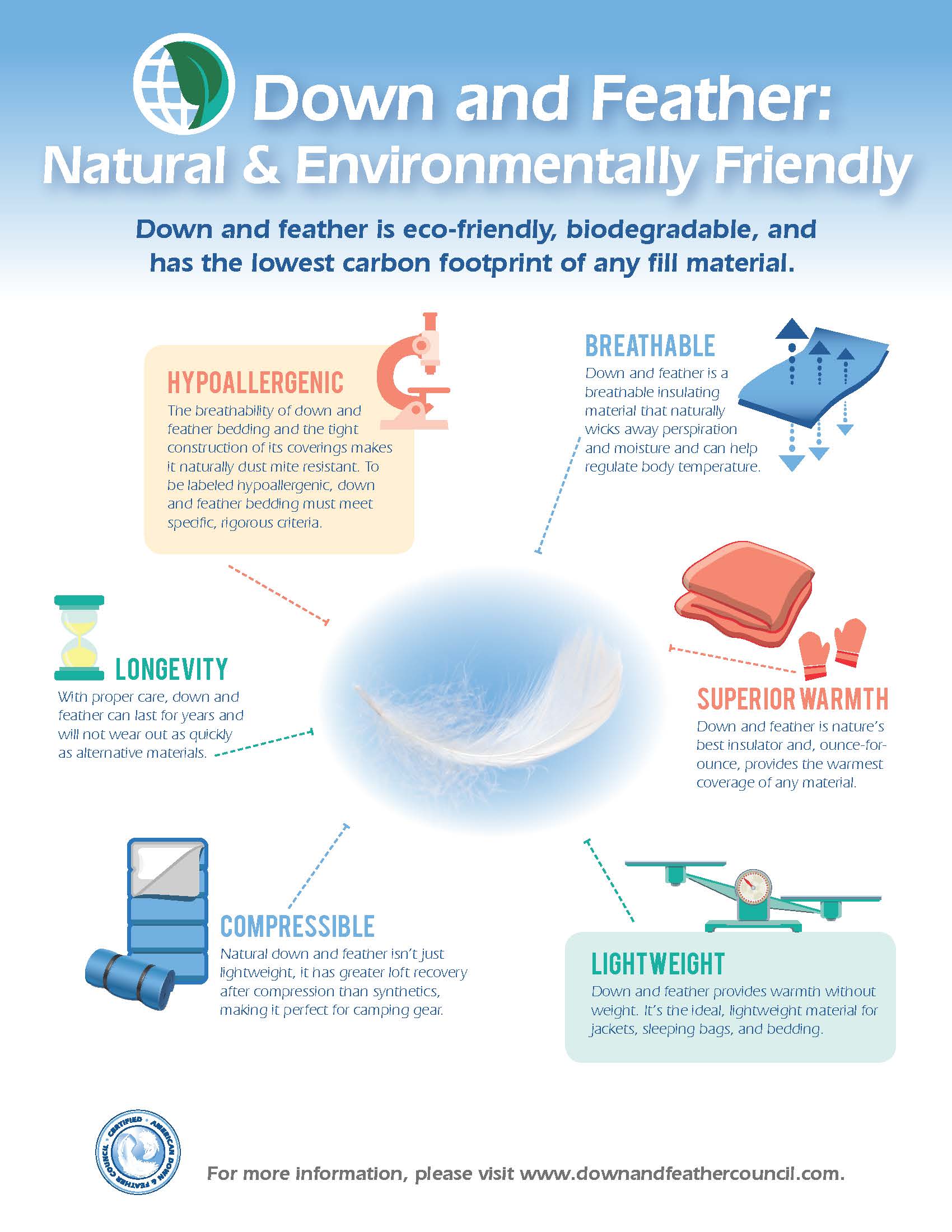 Graphical representation highlighting the eco-friendly aspects of down and feather.
Presents a snapshot view of why choosing down is important to natural sleep.
Infographic addresses the origins of down and feather products as well as industry practices.
Download print-ready Infographics and Fact Sheets (PDF format) that focus on the attributes and health benefits of using down and feather products. These collateral materials can be used as point-of-purchase signage or flyers.